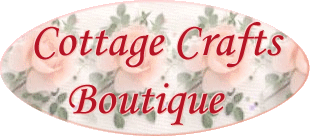 Crafters rent individual spaces. This rent includes: advertising, sales staff, collection of sales tax, insurance and detailed monthlysales statements. Rental spaces begin at $50 a month and up dependent upon size. 15% commission fee is deducted from your total monthly sales.

To get started:
Step 1: Bring your hand-made items in to be juried.
Step 2: After approval we will issue you a 5-month contract. After 5 months the contract becomes month-to-month.

Start up costs include: 1st month's rent, last month's rent, and a $20 processing fee.

If you would like to join the Cottage Craft family of crafters, please call for an
appointment Bring along your quality hand-made items for us to see. We look forward to meeting you!

For more information
(408) 377-6096
Email: cottagecrafts2@aol.com